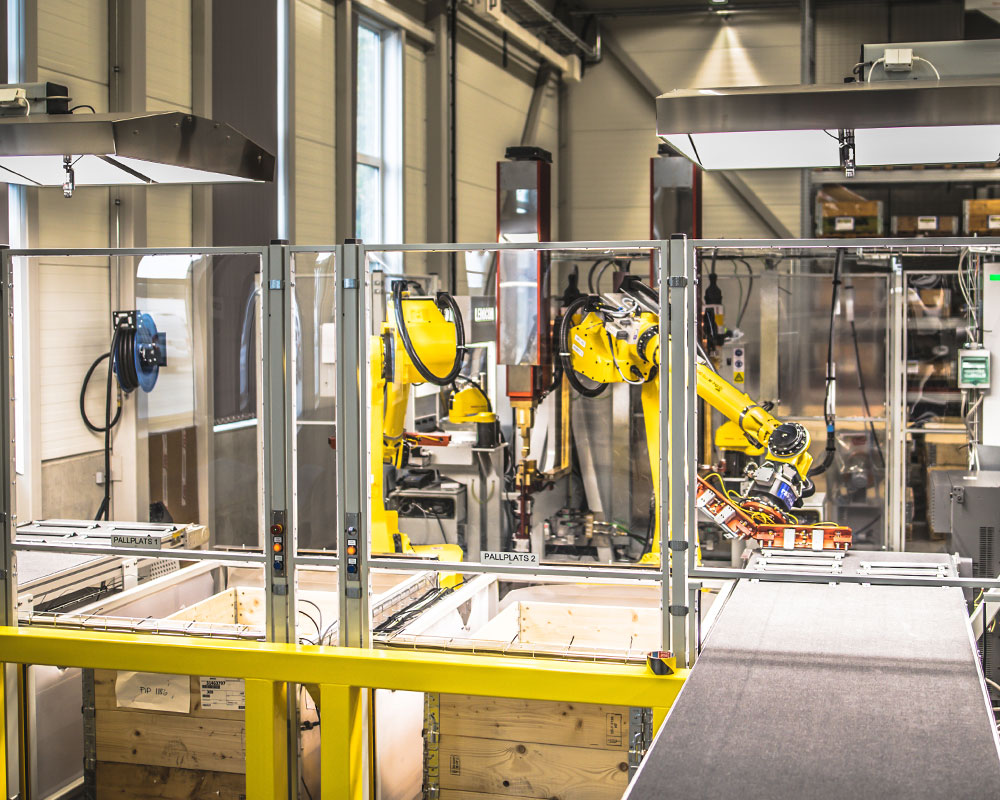 Vision System
Lerocon are well known in Swedish industry for their, turn key robotic cells with integrated vision systems for robot guidance.
We have worked with vision systems for many years and have acquired a high level of expertise in this field.
We mainly use vision systems, which are included in most of our applications, for robot guidance. We also utilize the systems for both quality control and product verification.
Today, we have cooperation with many companies developing vision systems and functions where we constantly strive to be a prominent users.
The vast experience we have of vision systems and the integration of these allows us to efficiently find the right complementary equipment to achieve the best possible performance.
Please see our films that give examples of applications of vision systems or contact us for more information!