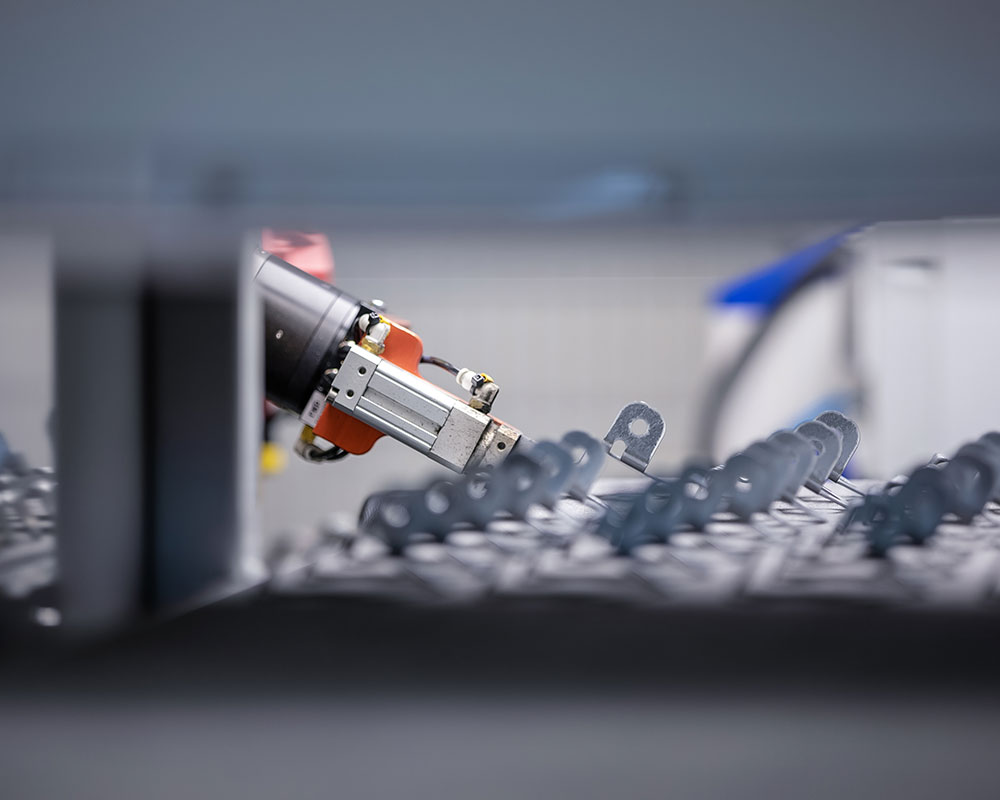 Feeding Systems
The key of most of Lerocon's robot cells and automation systems is our part feeding systems. With Lerocon's ConFeeder concepts we make rapid adjustments to customers' individual needs, and both semi-automatic and automatic cells can be delivered.
Most of our ConFeeder concepts are based on proprietary feed equipment with integrated vision systems for high flexibility. Our ConFeeder system is therefore, non-detail specific, but can be used advantageously for a varied product range.
Read more under the System tab to see examples of our ConFeeder concepts and modules!