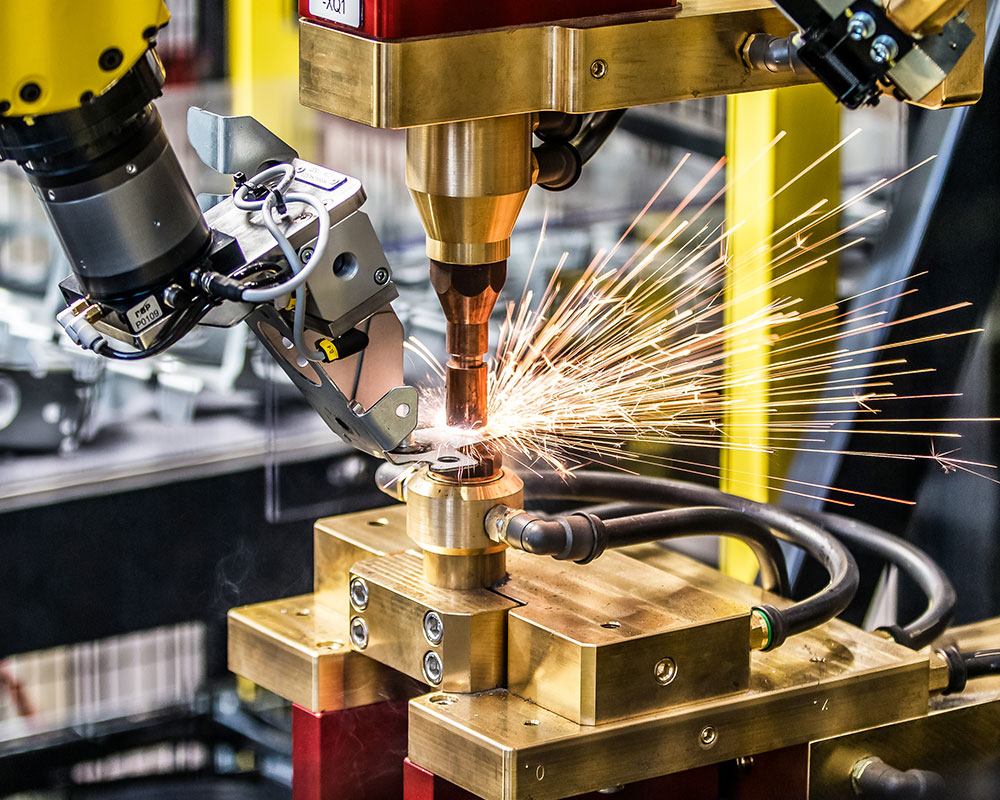 Resistance Welding
The key product at Lerocon are our very own, Multiweld and C -Frame. Our unique machine designs are well suited to present and future demands for high production speed and high quality. The machines are specially designed for nut and bolt welding but can also be used for other press and spot welding tasks.
We have developed these machines over the course of many years to be highly efficient and reliable. It is vital that our customers experience trouble-free production with maximum reliability and quality.
The machines are specially designed to cater to automobile and truck industry requirements. We therefore provide a variety of controls in our machines, before, during and after welding to ensure quality.
With our latest C -Frame Electric, we provide unique programmable flexibility with 400mm stroke welding cylinder. Together with our own nut feeder concept this is probably also the fastest nut welding machine on the market.
Learn more about our different machines under the tab products or contact us for more information!