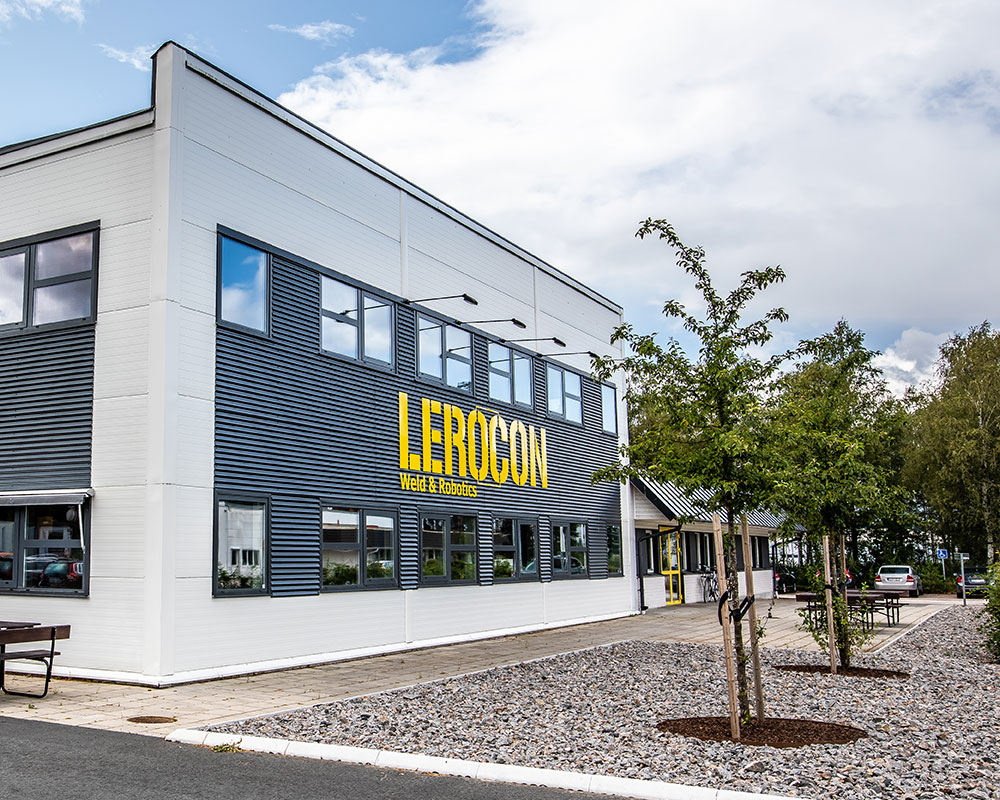 About Lerocon
Lerocon AB is a privately owned company, based in Gislaved since its inception in 2003. Initially our focus was on service and support of special machines and resistance welding machines. Fairly soon we saw the need for a custom automation nut welding machine and began to produce the first models for the Lerocon Multi Weld.
The company was in the early years developed to deliver complete robot cells with primary focus on material handling and resistance welding of fasteners. In one of the first robotic cells Lerocon delivered, we also integrated vision system for robot guidance. This was the start of Lerocons flexible, modular automation solutions that still forms the base of many solutions Lerocon delivers today.
The focus has always been to deliver modular, flexible automation solutions that are non-detail specific. This means that no sacrifices are made regarding the cycle time, quality or capacity. For Lerocon, quality control is a matter of course which is why all of our projection welding machines are equipped with a high accuracy control system. All so that our customers are able to produce at a high rate with the highest quality.
Our customer base is within the automotive industry, where we deliver to both end customers as well as subcontractors. Besides this, we also undertake projects in other areas such as the plastics industry.
kvalite
Lerocon are known to always deliver products and systems of high quality and availability.
Enkelhet
When developing new products and systems we place great focus on usability and simplicity.
Kundfokus
Our modular automation system is built with the ability to easily expand and adapt to customer needs.
Precision
As a supplier to the automotive industry, We have vast experience of meeting high standards of precision and quality.
Innovation
We are constantly developing our products and concepts with the aim of meeting the demands in the industry.
Erfarenhet
Our systems are developed with years of experience and expertise in automation and resistance welding.
At Lerocon, innovation, knowledge and experience are keywords for our business. Each of our employees are a very important part of the company and for our product development.
We always work for long-term relationships with both customers and partners. Therefore, we take care to analyze each customer´s needs in order to deliver the right solution at the right time. A good cooperation always provides the best solution and for us, repeat orders is the best proof that we are delivering quality products with good service.
With our niche focus, turn key solutions for projection welding of fasteners, our goal is to be the preffered supplier to companies in the automotive and truck manufacturing industry.
An important part of our product development is to produce machines and solutions with reduced energy consumption and increased efficiency. The aim of this is to help reduce emissions and change the trend of negative environmental impact in the industry.
Welcome to contact us for more information!